Project Specific Field Names for Jira

Re-use your Jira custom fields with project specific tailoring
Create one custom field of the required type (e.g. a number or text field) and use it throughout the platform
Let project admins define the name and description of the custom field – per project and issue type
Let users work with the project specific fields without any need for additional explanations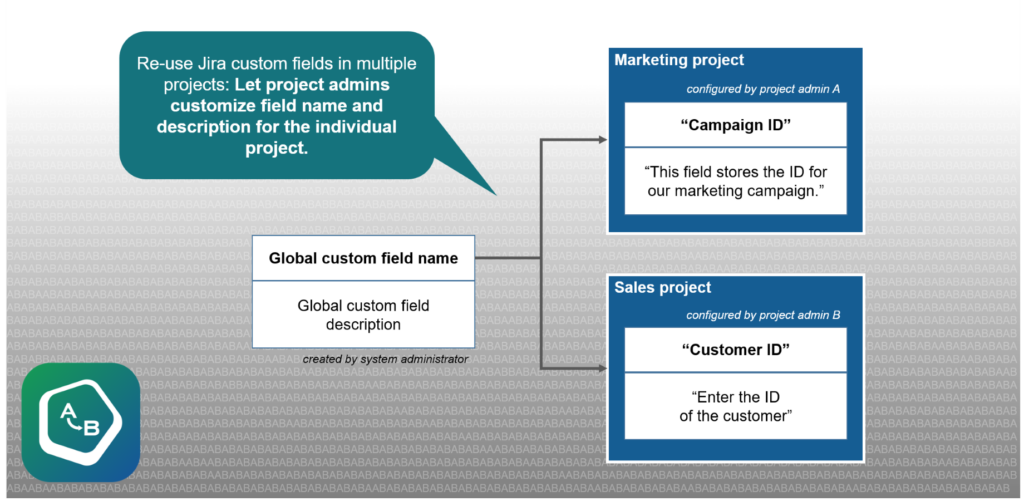 Transform Jira custom fields
Do you have many issue types and custom fields? And still the projects demand more and more of them? Against this main problem of Jira administrators we have developed an idea that allows you to drastically reduce the number of custom fields and still enjoy full freedom and flexibility.
Getting more out of your projects while creating less custom fields – sounds too good to be true? That's where we have fantastic news. Our app can do just that!
Performance is life
Performence problems – a term that unfortunately crosses all of our lips far too often in our everyday working lives.
Creating different forms and issue types in Jira is such a thing – they have the same names across the platform. Wouldn't it be great if this was no longer the case?
This clever solution means less load on Jira, which gives your Jira performance a huge boost!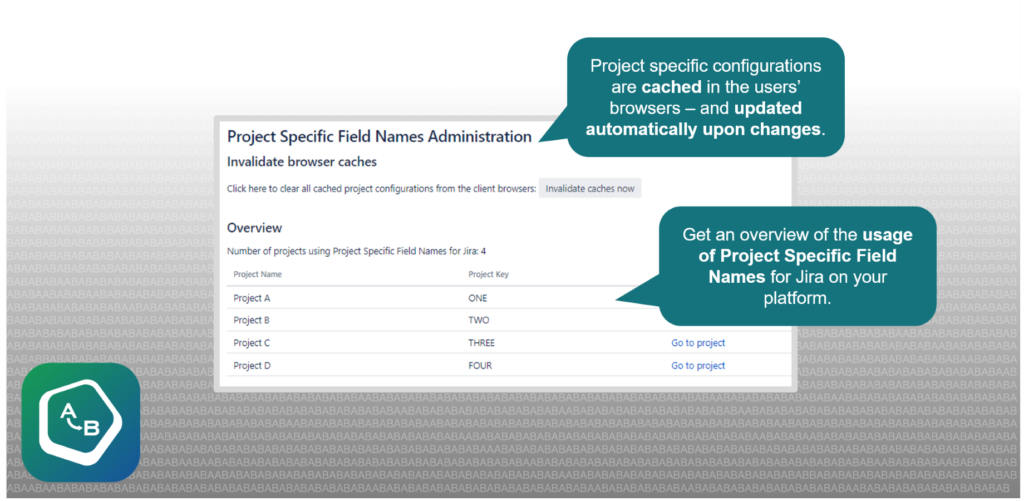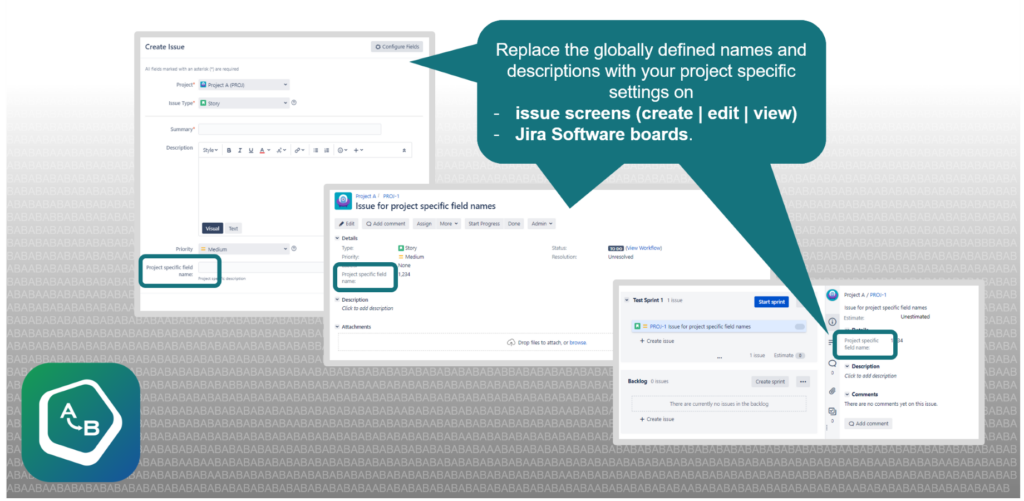 Customiziation and Semantics – Work with your own individual project settings
Individuality is not only a fine thing in general – in relation to custom fields it makes your work easier and creates a lot of new possibilities at this point. 
An elegant way to bring project specific and customization into your everyday life with Jira.
Who wouldn't prefer a tidy Jira? We don't know anyone!
Our app makes Jira cleaner, more strucutred and clearly arranged, but still more comfortable to use. 
Try it out if you want more structure, overview and simplicity in your work with Jira.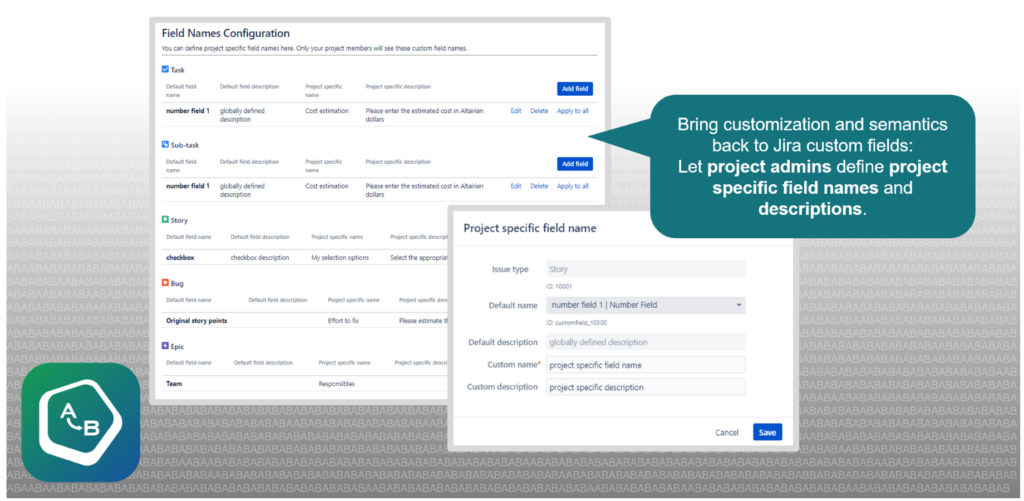 Great App to improve the usability of the Service Management for the Agents Team. Simple and user-friendly to configure as well.