Videos for
Confluence

Make your Confluence into a media platform – without blowing up the network or local file system
Let users upload videos to a dedicated local file system or an AWS S3 Bucket (more cloud options to come)
Organize videos within your space and globally
Natively embed videos on your Confluence pages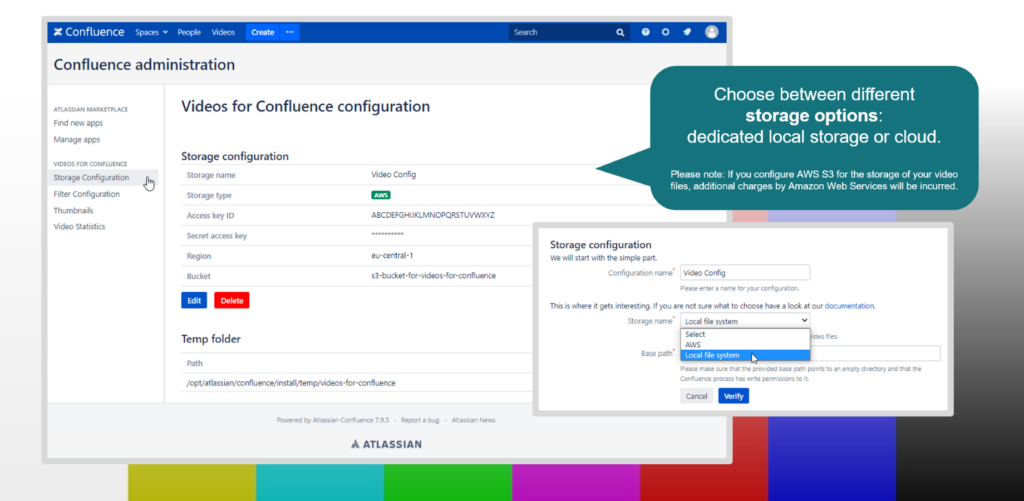 Choose your video storage
Videos often exceed the globally configured file size limit, and you really don't want them to clutter up the file system. Offload videos to a more suitable and cost-efficient storage option.
Organize videos throughout Confluence
Get an overview of the videos available globally or in your space. Search for and filter videos by categories, target groups, languages and labels. Uploading new videos is as easy as it gets.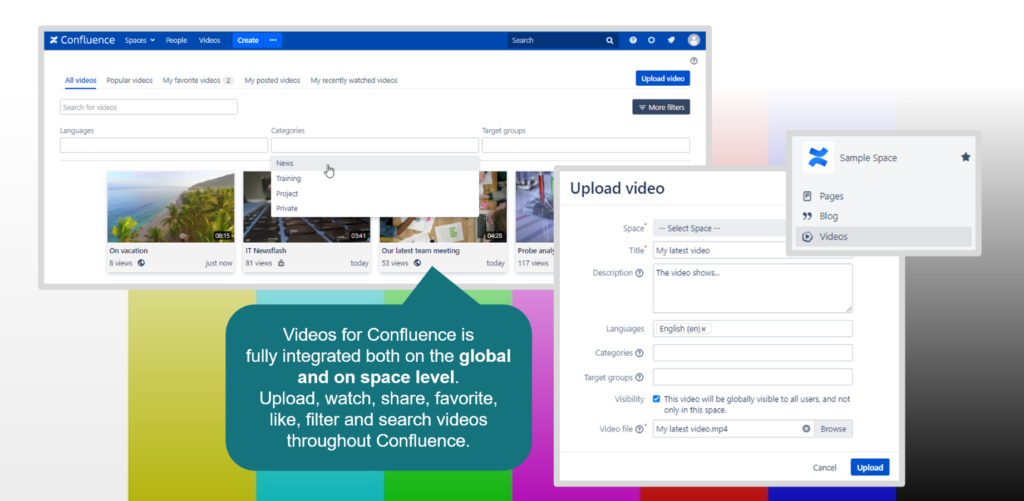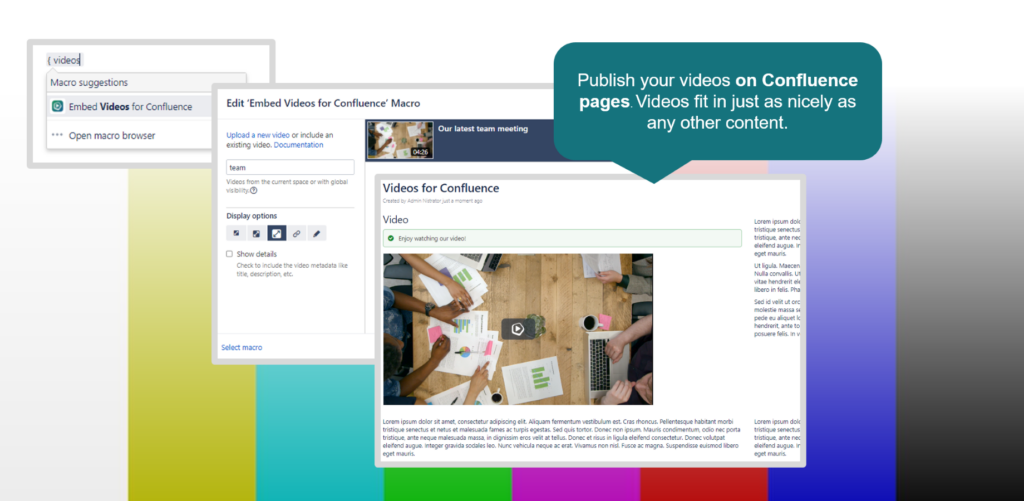 Natively embed your videos on Confluence pages
An easy-to-use macro allows for videos to be included and streamed on any page.
More details
Make your Confluence into a media platform – without blowing up the network or local file system.
Let users upload videos to a dedicated local file system or an AWS S3 Bucket* (more cloud options to come)
Organize videos within your space and globally
Natively embed videos on your Confluence pages
Please note: If an AWS S3 Bucket is configured for the storage of your video files, additional charges will be incurred by Amazon Web Services.
Our YouTube Tutorials show you exactly how it works and what is possible with Videos for Confluence. Feel free to take a look!